Welcome to the Wettest Channel on the Internet
We are a Miami family based YouTube channel That love the boating and Sandbar life. If you enjoy outdoor living, Fresco Channel is perfect for you. We do Family Boating, Fishing, Camping, Beaching, Music, Fun family Events, and Vacations. "My life through a lens"
Here is a easy way to help support the channel and look cool with Fresco Channel and Sandbar life Merchandise.
💙⚓️🌎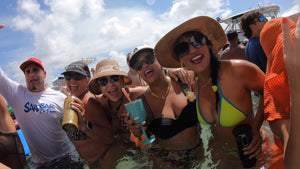 Sandbar life
where the ocean water meets the sand and the fun begins.
For daily posts follow on instagram FRESCOCHANNEL